Activities!
Experience Grenna's polkagristillery at its best, we offer a wide smorgasbord of activities.
From children's parties to bus and tour operators, we guarantee a fun experience.
Bus and coach operators
Are you coming a larger group by bus? Then we are the perfect polkagri distillery to stop by. We offer a large car park with bus parking, several toilets, outdoor benches for refreshments and a large and spacious shop. We are also handicapped accessible, with a ramp to the shop and a disabled toilet.
Are you interested in seeing baking, hearing a guided tour or taking part in our free raffle for all buses? Please contact us by phone or email before your stay and we will arrange this for you.
If you do not book the bus in advance, we cannot guarantee baking or guided tours.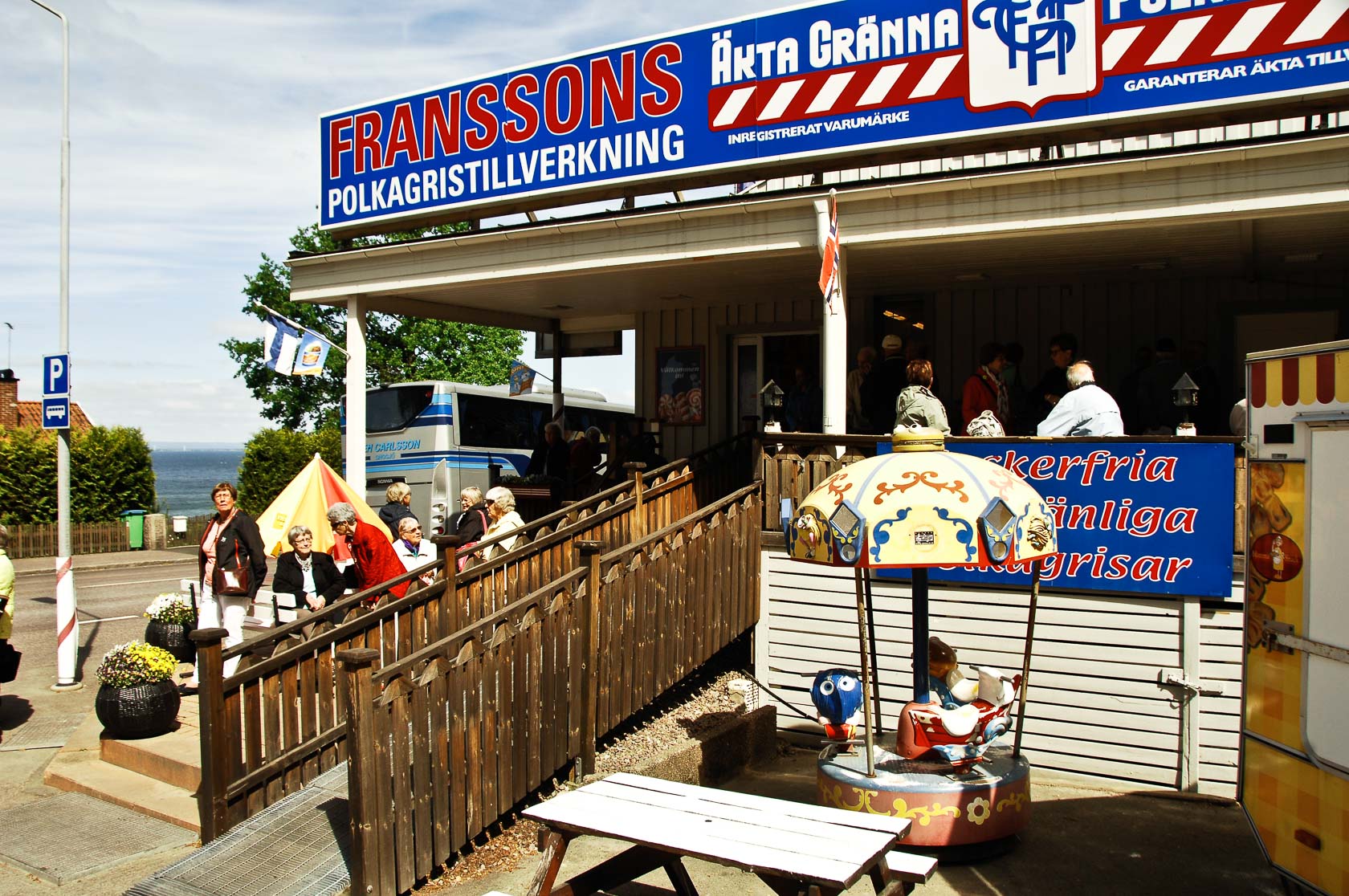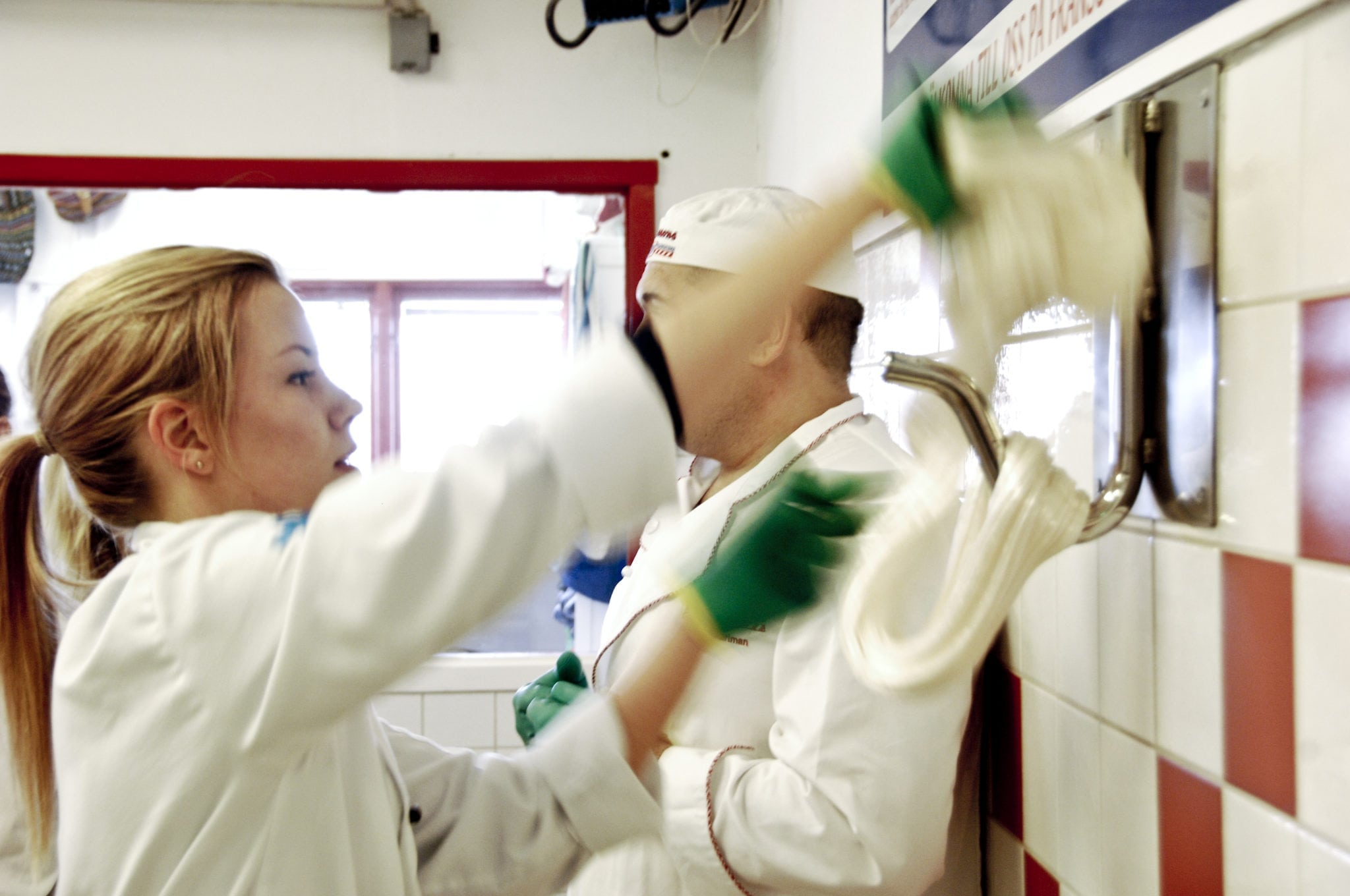 Bake yourself
Try being a polka rice baker for an hour, an experience beyond the ordinary!
Want to surprise someone? Or is it time for a hen or stag party soon? Then this is the perfect activity, you simply get to try baking your own polka rice from scratch with an experienced polka rice baker.
How to book?
Find out how many of you there will be, what day and time you plan to try this activity.
Then call or email us and we'll see if your publisher fits our schedule.
Things to consider before booking:
We do not accept own baking during our high season
We recommend that you are older than 6 years old when participating in your own baking.
Price
This activity costs 375:- per person (minimum of 6 people).
If you are a large number of people who want to bake, please contact us and we will solve it in the best way